Total includes a custom Typography class built exclusively for Total that provides you with Fonts Management so you can see font and typography changes right the font you want.
Typography allows users to specify font properties to display as body font, primary font, menu font... All fonts are managed in Fonts Management custom/upload fonts on website.
Navigate to Theme option >> Typography.

Simply go to the Theme option and click on the "Typography" panel. Here you can select the part of your site to edit, modify accordingly then save your changes. So easy!
II. Per-Page Setting
If you must alter The Typography for a specific page or post you can do that via the Meta box located in the page editor screen. Have a look below: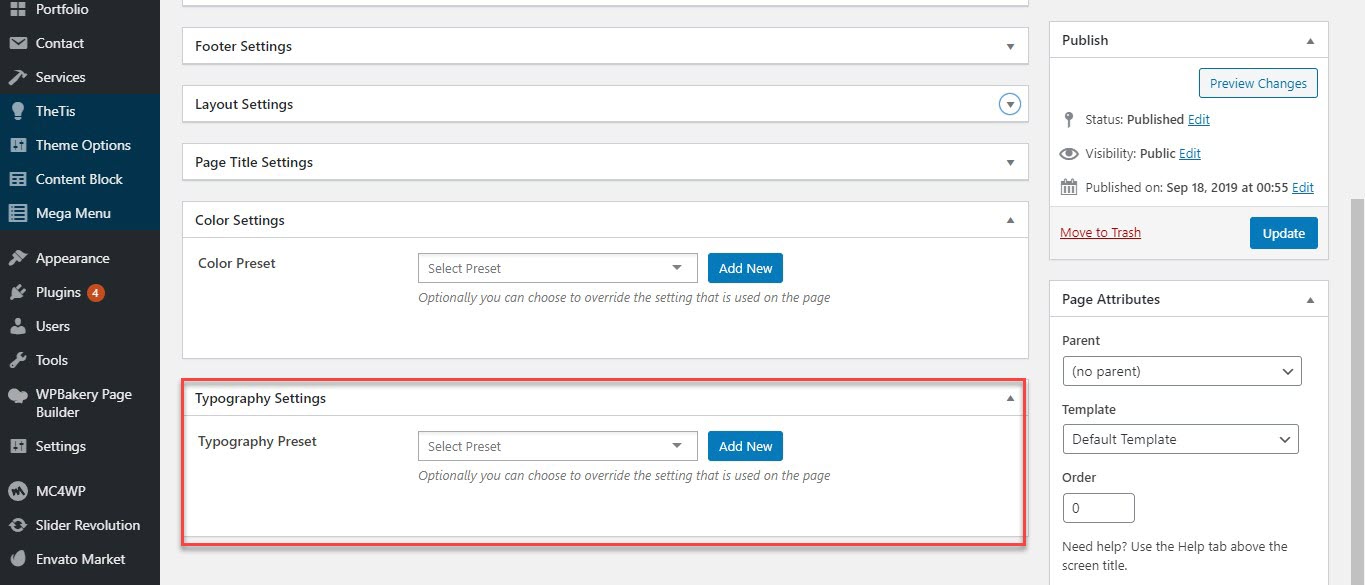 Preset are Option that were set beforehand to facilitate use, all Options of Preset are same options of Theme option, it will override settings in Theme option on all pages/posts applyed it.
This is Typography preset setting: