With the Total theme you can easily customize the title of any given page or post to have a background image. All you need to do is use the built-in settings to define your image and if you want an overlay.
Page title contains all options for setting how Page title display on page (pls read carefully infomation below each option for more details).
Navigate to Theme option >> Page title.
You can view this video to take a general look about Page title
How to config Page title in Theme options
With the Page title, you can use # to display as the Page title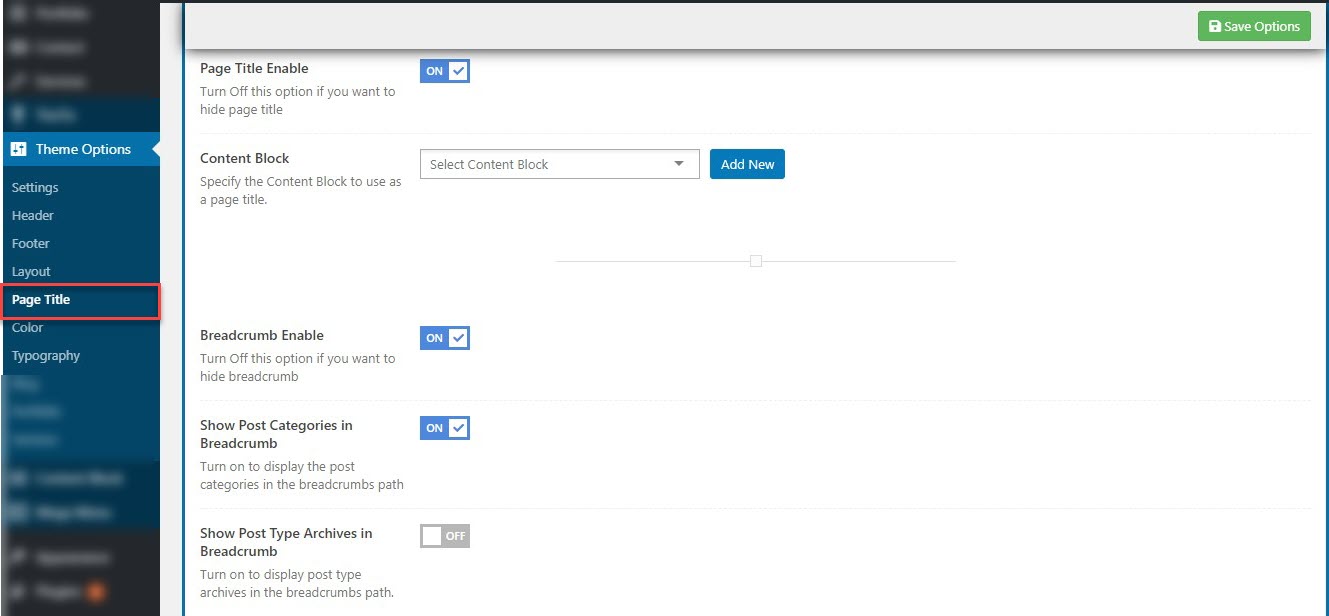 Breadcrumb Enable: You can enable/disable the breadcrumb.

Show Post Categories in Breadcrumb : You can show the breadcrumb in the post categoties page

Show Post Type Archives in Breadcrumb: Total uses a page builder the custom post types (portfolio, staff and service etc) have the breadcrumb or not
II. Per-Page Setting
If you must alter the Page title for a specific page or post you can do that via the Meta box located in the page editor screen. Have a look below: