Color has options for setting Color of website You can select the Site color, General color, Other color to displays colors you want.
Navigate to Theme option >> Color.
You can view this video to take a general look about Color
How to config Color in Theme options

II. Per-Page Setting
If you must alter The Color for a specific page or post you can do that via the Meta box located in the page editor screen. Have a look below: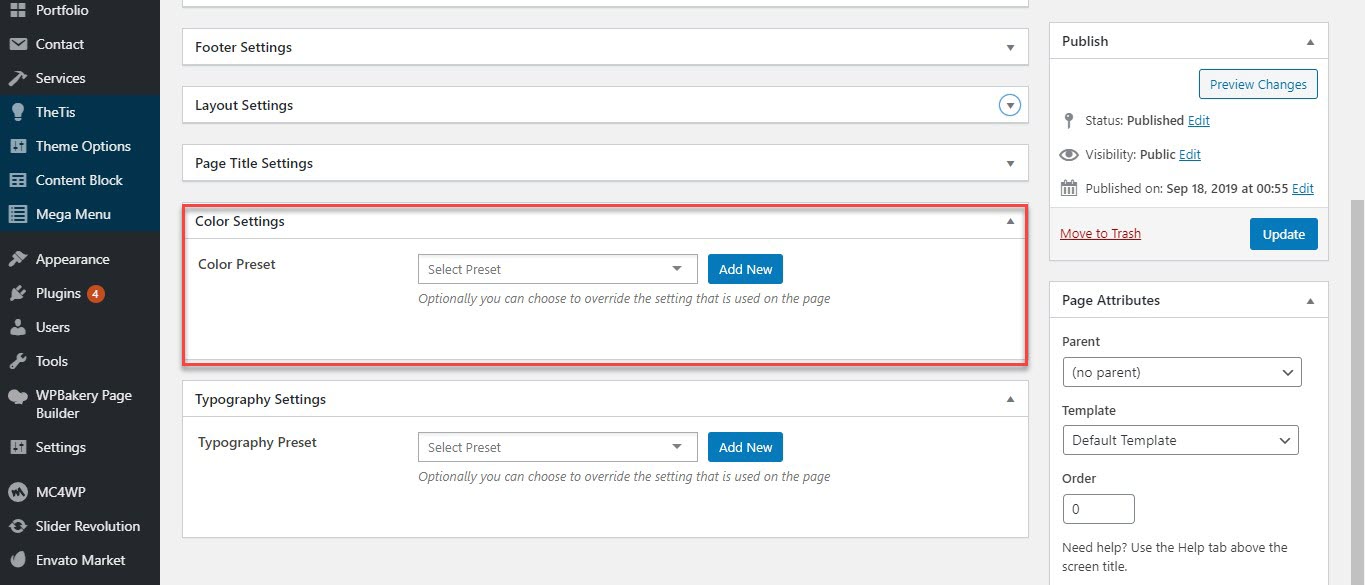 Preset are Option that were set beforehand to facilitate use, all Options of Preset are same options of Theme option, it will override settings in Theme option on all pages/posts applyed it.
This is Color preset setting: